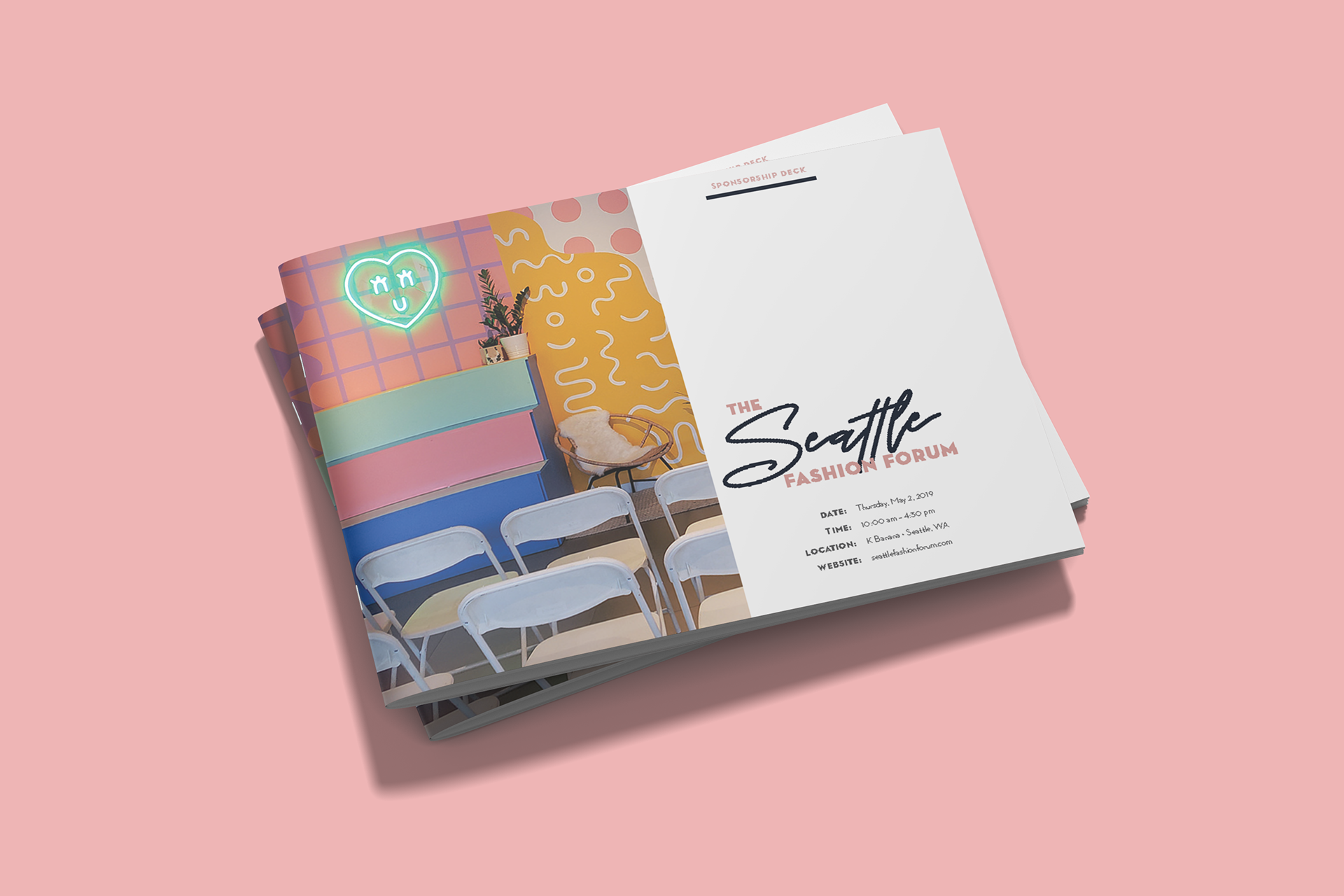 After completing the Eventbrite Event Sponsorship Course, I used my newfound knowledge to develop a sponsorship deck template to use.

The template is based on a fictional fashion forum event focused on enhancing the local fashion community.

Contents of the template include an event description, attendee demographics and digital footprint information geared towards encouraging potential sponsors to participate in the event.